About Sternzeit Design
About Sternzeit Design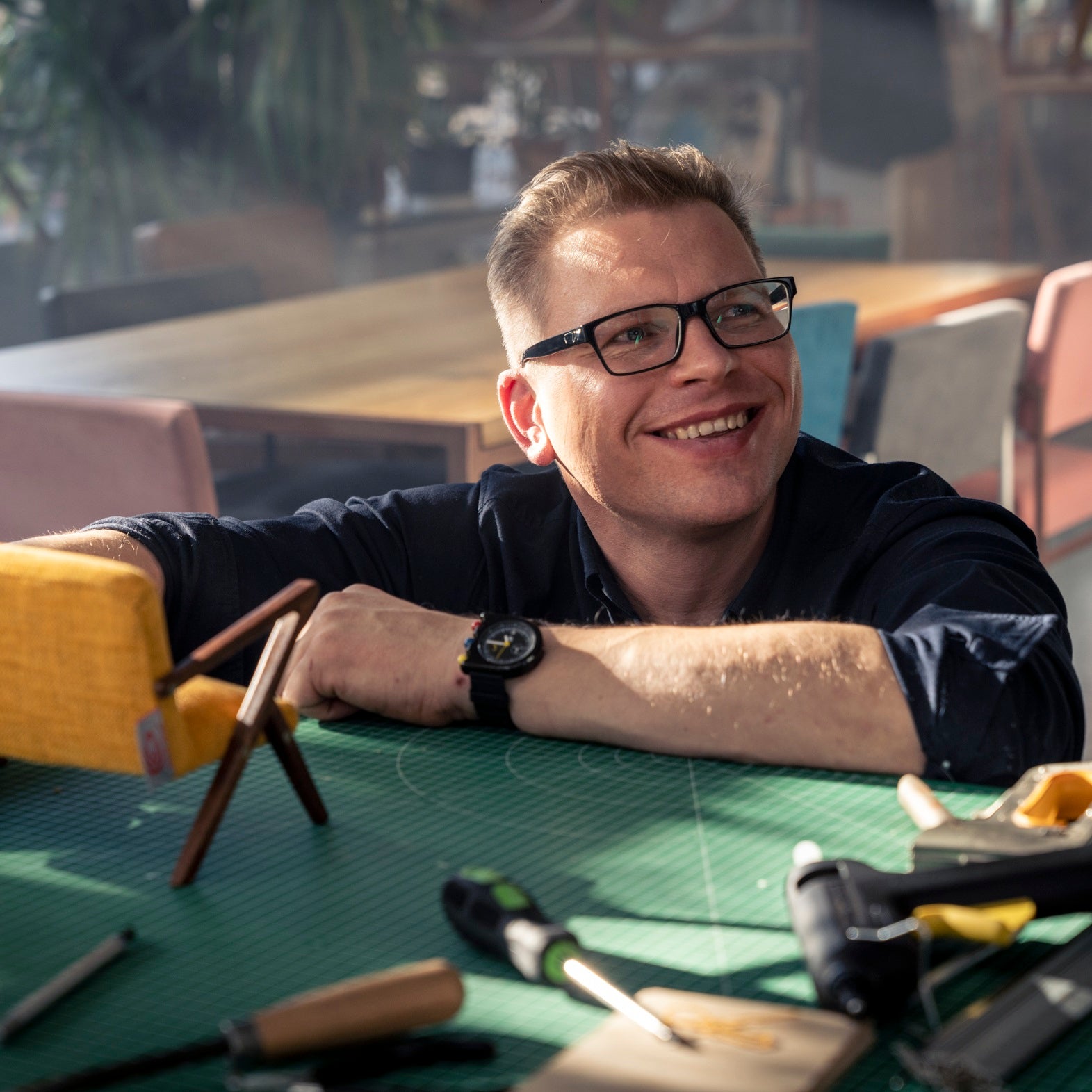 Hello,
My name is Markus Paulke and I am the founder of Sternzeit Design.
If you're reading this, then you're obviously interested in us - we think that's great and we say thank you very much for that!
We'll start with the short version to give you a quick overview. If you are interested in what you are reading or you just want to bridge some time anyway, you will find the Director's Cut a little further down 😉
Who are we and where do we come from?
We are a Berlin family business with family ties to Poland and a strong connection to Brandenburg. In our Berlin office we plan and develop our ideas, which we then produce, test, photograph and send in Brandenburg and Poland.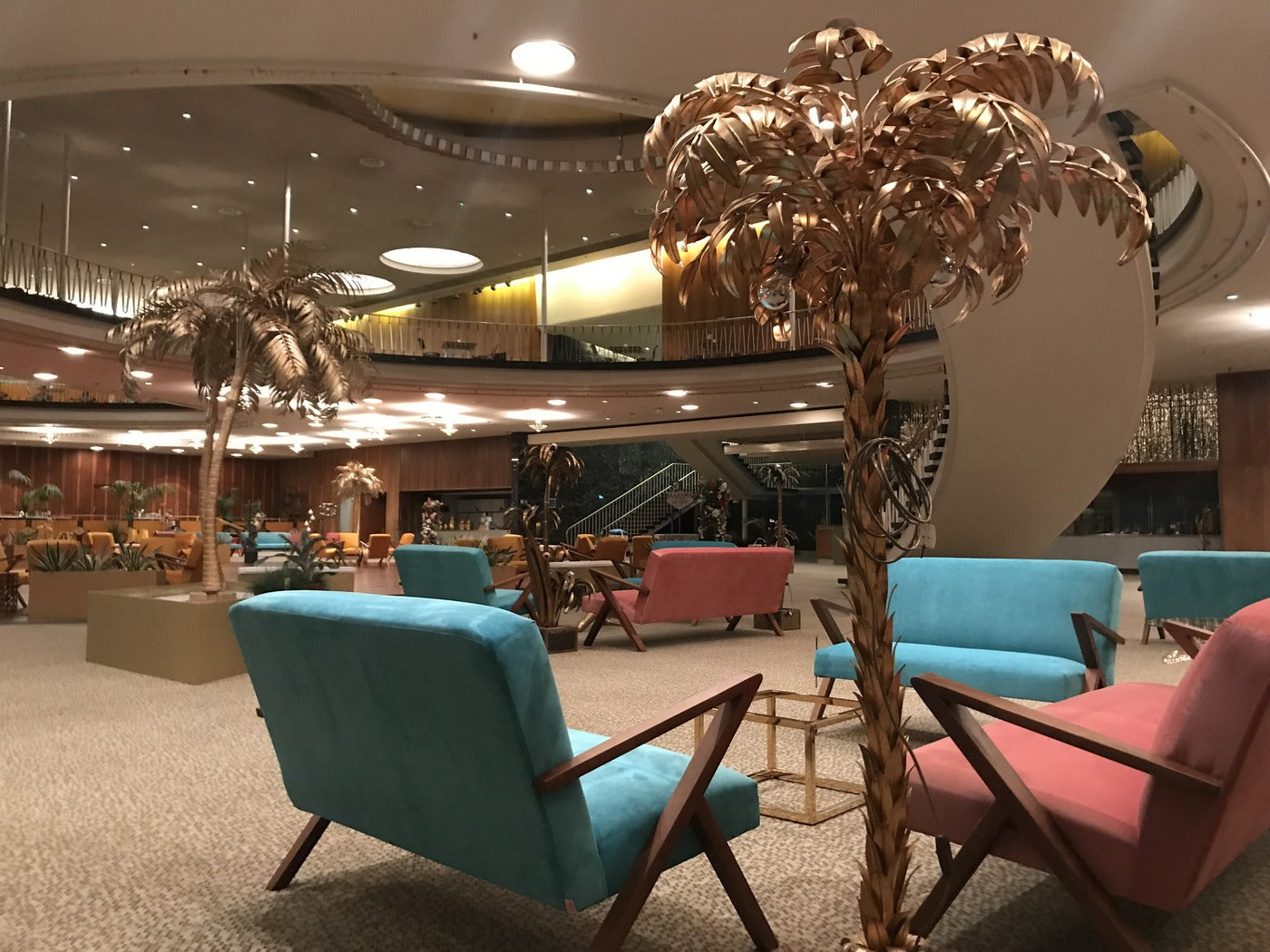 What we do?
We want to offer you a real alternative to the mass market. Timeless, reduced, extravagant and durable with the possibility to customize everything you want. Produced to order but delivered quickly. Top quality at fair prices. We combine all this with a service that still scores after the purchase. And with sustainability that builds on longevity, repairability and local origin, instead of greenwashing. What that means? For example, we collect all returns, process them and sell them once or twice a year in a second-hand sale. Or that we provide individual parts and help with repairs.
Why are we doing this?
Because we enjoy designing timeless furniture inspired by the elegance and aesthetics of the mid-century, the clarity and functionality of the Bauhaus and the colors of Pop Art. And because we believe that beautiful furniture should make your life more beautiful and it should also be possible to adapt them to your individual needs if necessary.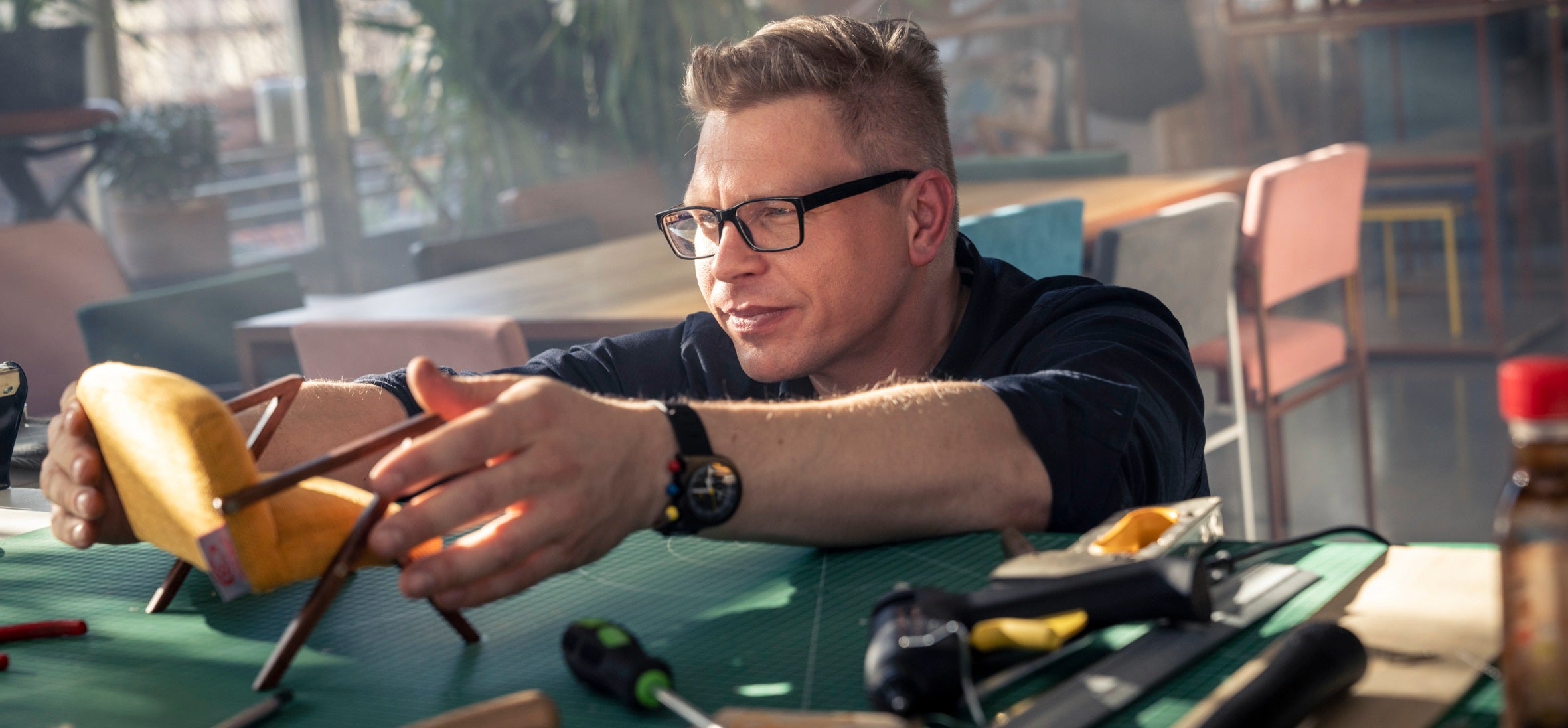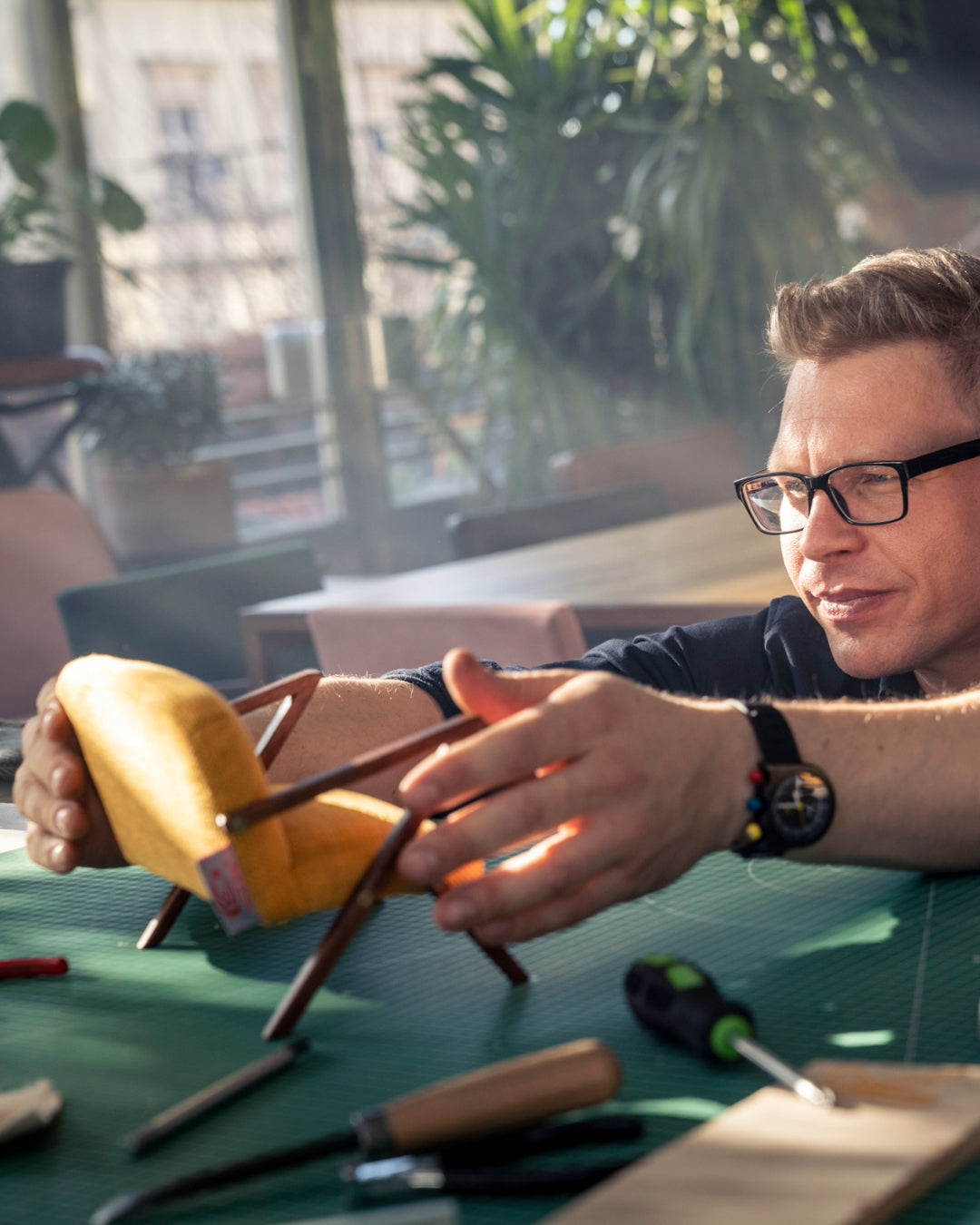 Why we no longer sell dinosaurs and love Queens Gambit...
Director's Cut
Shortly after turning 20, I figured it was time for my first pad. At that time you were still looking in newspapers and lo and behold: old building, rear building, great location but poor condition! 10 of 12 apartments were empty, only on the ground floor lived a somewhat strange old lady and right next to her the mother of Angela Merkel (well, just Berlin). I looked at all the empty apartments and then decided on the Beletage (yes, I'm talking about Berlin on the Spree - but in 2001).
My father was already self-employed in the GDR and renovated apartments. Papering walls, sanding floorboards, installing parquet, replacing windows and doors, tiling bathrooms - I learned all this over the course of the holidays and after a while the result of my work even justified the fact that I also had to pay some money for it got. So I ventured to renovate my place on my own.
Almost 6 months later I was finished and now only furniture had to be made. Unfortunately, my account was just as empty as the booth and the furniture that I liked best was unfortunately much too expensive. Unfortunately, Saarinen, Eames, Jacobsen and Co are not for trainees or young professionals in the trade. Can I build my furniture myself? Experiment makes you wise...bed, dining table and a few shelves were built quickly and I also had fun! Could I possibly even earn my money with it in the future? I completed my physiotherapy training shortly thereafter and already knew that I actually wanted to build furniture.
how to start Since my savings flowed into the renovation of the apartment, there was no workshop or shop. So I decided to enter the trading stage at train stations and flea markets as a "semi-legal flying" dealer. And because beds and dining tables were a bit impractical for a mobile stand, I decided on a 3D wooden dinosaur skeleton as the first product. Don't know why I thought that might be a good idea. Maybe because I'm a big fan of Star Trek and Jurassic Park and the Enterprise NCC 1701-D seemed a bit too complex to build as a 3D wooden puzzle.
Said and done. I bought a small electric scroll saw, built the first 3D skeletons out of wood and then stood at the Ostbahnhof in Berlin with the first dinosaurs. I didn't sell a single one on the first day, nor on the second. I got the feeling that my little dinosaurs could also die out very quickly and that maybe I should work better as a physiotherapist. But on the third day it still worked: I had actually sold 1 dinosaur! I thought this might be the breakthrough - it wasn't. Only later did I find out that my mother sent someone to buy the dinosaur - oh, that was meant kindly, but it still hurt.
Well, there's a lot going on in Berlin and that's how it came about that a short time later I founded a cleaning company more or less by mistake (and because things honestly didn't go so well with the first wooden kits). This worked quite well for a few years until in 2009, in the course of the real estate crisis, a few reset buttons were pressed in the Berlin real estate market and a lot of values ​​vanished into thin air for a short time. Unfortunately, my clients and my cleaning company also dissolved with them.


But since the cleaning company was doing well for 3-4 years, I had been able to save some money and thought it was time for a second try in the "interior design" branch. I found a ramshackle store (but in a good location) in Prenzlauer Berg and I was already used to doing renovations. I bought old furniture on eBay and flea markets and restored it to then resell it in my shop. Luckily it went a little better than with the dinosaurs. I was able to pay my rent on time (most of the time) and I had fun doing what I was doing. After 5 years the lease expired and the friendly property management decided that an 85% rent increase was a reasonable and fair measure after I had renovated the shop at my own expense. I did a quick calculation and my calculator advised me to move out.
On the outskirts of Berlin I found an old barn where I stowed my stuff and thought about how to continue. From then on I just wanted to implement my own ideas and then sell them online to avoid the rental sharks. It went better than expected. The barn soon became too small and we moved to a larger camp. From now on, "I" becomes "we", because from here on you can talk about a team.

So a little time passed and one day I got a call from a nice guy named John, who asked me how many Retrostar armchairs and sofas we had in stock. I told him we can build him as many as he wants. Apparently he liked that because he said they needed a lot of furniture for a production that they were going to shoot in Berlin for NETFLIX. I instinctively thought of a weirdo with too much time, because a lot of people in Berlin have so-called "projects".
Luckily for us, John wasn't a weirdo, but a super nice employee of X-Films and a short time later we were allowed to furnish various, fantastically beautiful sets of the NETFLIX series Queens Gambit, which was shot in Berlin, with our furniture and even watch the filming. That alone was great, but the fact that Queens Gambit also turned out to be a cool series and garnered plenty of awards like the Golden Globe, the Emmy, and the DGA (best set design!) made it even better. Luckily, X-Films liked working with us just as much as we liked it and so we were allowed to work on a cinema film project again in autumn 2022 and look forward to what is to come in the future.
What else is there to say? In Austria, we were able to equip Manuel and Anna Veith's beautiful Arx Hotel with our furniture. For event agency Openers from Berlin, we regularly bring plenty of color to their events for Spotify, for example. And despite Brexit, most of our furniture is still in London and unfortunately we still don't have sales in Japan. It could be worse